Girl, 9, saves siblings from house fire after being left alone | News
GAINESVILLE, GA (WXIA) -- A 9-year old is credited with saving the life of her three younger siblings.  She got them all out of their burning home in the middle of the night.
They'd been left alone on Friday at the Highland Mobile Home Park off Athens Highway.  Hall County authorities say a smoke detector woke her up and she smelled smoke.  She made two trips to get her 5, 3 and 1 year old siblings safely across the street to a neighbor's home.
"She was just banging on the door.  When I opened  the door she was standing there with her hands up saying I need help my house is on fire," recalled Crawford Bailey.  "The house was in blazes, engulfed in fire totally."
Hall County authorities say their mother's boyfriend, Gregorio Garcia-Gomez, was picking up their mother from work. He now faces a second-degree cruelty to a childen charge.
Their home was a total loss.  Flames were seen coming out of every window and every door as the 9 year old raced ahead of the fire.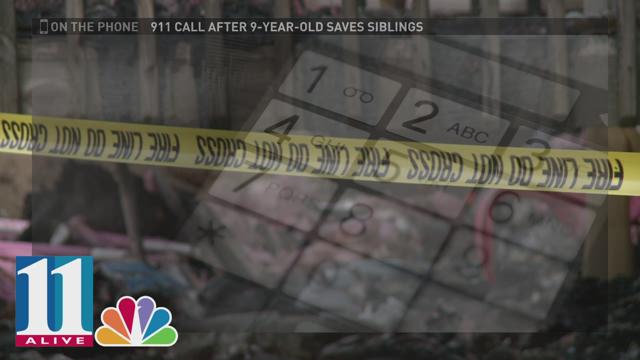 "She didn't seem to be scared. I guess with the adrenaline and everything she didn't realize what was actually going on.  She didn't realize exactly what she had done to be.  To be able to go in to a home that is engulfed in flames at 9 years old, and get your brothers and sister out is a big task for adults, much less a nine year old child," Bailey said.
The Red Cross stepped in to help the family with a place to stay.  Authorities say the kids are doing well.  In fact some of them returned to school on Monday with a tale to tell of their sister, the hero.