Hall County responds to storm damage | News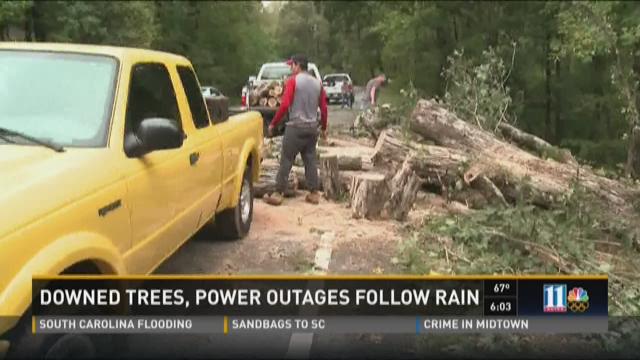 HALL COUNTY, Ga. -- For Drew Elrod, it was Sunday morning spent with chain saws and heavy lifting.
"It's been a blessing to get all this rain, but it's been pretty rough with all this wind on top of it," he said.
He and friends chopped up toppled trees, now wood that can be used for other purposes.
They were not the only ones dealing with the clean up or damage that came as a result of the days of wet weather.
A tree down on a barn brought Preston Barrett out to Clarks Bridge Road, hoping to get a handle on the situation quickly.
"We're trying to get it fixed before the next rain comes," said Barrett
As their work continues, so do the the stories.
A huge tree fell outside Donna Johnson's Towers Street home, giving the family a scare.
"Heard a terrible crack and the kids started hollering this one started screaming and crying," said Johnson.
Now without power, they are hoping for a quick return even as the road is expected to be closed for a while.
"We have a flashlight, and it's not a very big one either," said Johnson.
With chain saws still buzzing, Elrod is looking forward to a change in the skies.
"I'm ready for some sunny days," he said.