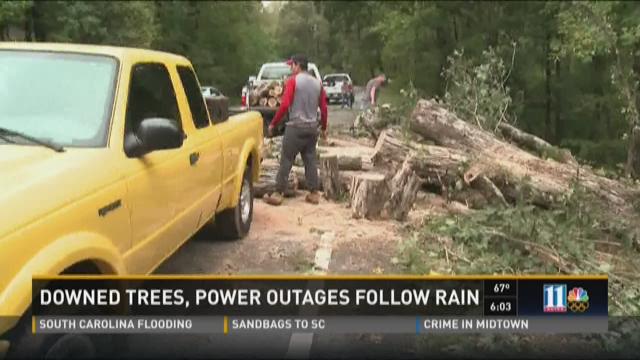 HALL COUNTY, Ga. -- For Drew Elrod, it was Sunday morning spent with chain saws and heavy lifting.
"It's been a blessing to get all this rain, but it's been pretty rough with all this wind on top of it," he said.
He and friends chopped up toppled trees, now wood that can be used for other purposes.